K-Wood has a team of extremely knowledgeable Toronto bathroom renovator experts, ready to transform your bathroom
We offer a range of home improvement services that include bathroom remodeling or renovations and custom cabinetry. We excel at bringing our customers superior quality products for a competitive price, while using local suppliers and materials. Our on-site manufacturing facility allows us to keep a close eye on all of our production processes and ensure top execution every time.
We have transformed many Toronto bathrooms. Including removing walls to make the space bigger, placing new tiling on rounded walls, installing steam showers, custom vanities and cabinetry. No matter the complexity of your project the Toronto Bathroom Renovator experts at K-Wood can handle your job.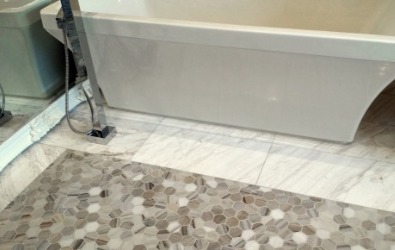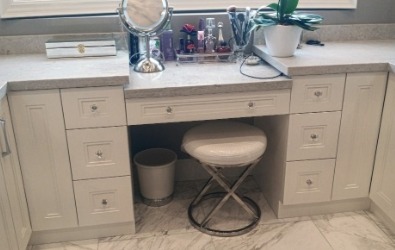 Have a project in mind?
If you are ready to transform your bathroom into a relaxing oasis or simply just replace the old tile, the professionals at K-Wood can help. Consistently delivering our projects on time, on budget and with superior quality is what we are known for.
WHY US?
competitive pricing
Our on-site construction and design facility helps keeps costs reasonable, and we believe in passing this value onto our customers.
5 YEAR WARRANTY
On all our renovation services.
50 Years Experience
K-Wood has over 30+ enthusiastic team members that bring our clients over 30 years of combined cabinet making and renovation experience. Through creativity, knowledge, and craftsmanship, K-Wood has the capacity to undertake your unique project regardless of complexity.
INCREDIBLE FACILITY
With over 30,000 square feet of manufacturing, including CNC and Thermo Foil machines, three state-of-the-art paint spray booths and a newly expanded and renovated showroom, K-Wood is your one-stop shop for all your renovation needs.
Tight Quality Control
As a result of having our manufacturing on-site, we can monitor every detail of each project very closely ensuring only the best quality products.
Great Support
Our caring team is with you every step of the way. We are always available to take your call and help in any way we can. Building a open and trusting relationship with each customer is part of how we do business.
Contact Us
If you are a Toronto contractor and want to partner with us for custom cabinets, please contact us below.