At K-Wood, we have an incredible Toronto kitchen renovator team that can bring your culinary dreams to life
Whether you want an inviting space for guests, a cozy family hub, or a professional-grade space for crafting incredible meals, we can convert your kitchen to meet your needs.
We excel at bringing our customers superior quality products for a competitive price, while using local suppliers and materials. From concept to completion, depend on us for superior quality workmanship with minimal disruption during your kitchen renovation.
Our renovation services span all stages of your project – we can help plan your upgrade, manufacture high-quality custom cabinetry for your home, and fully install all pieces involved with precision.
We guarantee expert performance, no matter the intricacy of the design, and enjoy bringing our customers warm and elegant spaces. If you're looking for a skilled kitchen renovation, contact K-Wood to discuss your plans.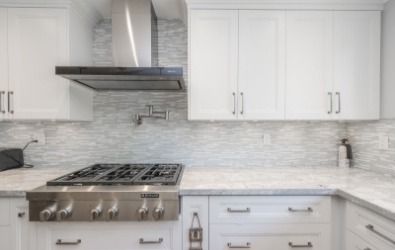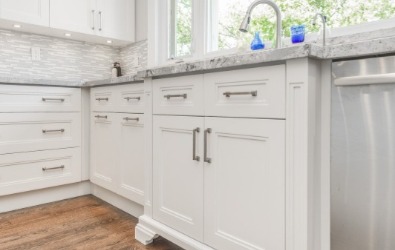 Have a project in mind?
From opening up your kitchen concept to getting the most out of your condo kitchen, the Toronto kitchen renovator experts at K-Wood can do it all! Your dreams are possible and our team has the knowledge to deliver exactly what you are looking for regardless of complexity.
WHY US?
competitive pricing
Our on-site construction and design facility helps keeps costs reasonable, and we believe in passing this value onto our customers.
5 YEAR WARRANTY
On all our renovation services.
50 Years Experience
K-Wood has over 30+ enthusiastic team members that bring our clients over 30 years of combined cabinet making and renovation experience. Through creativity, knowledge, and craftsmanship, K-Wood has the capacity to undertake your unique project regardless of complexity.
INCREDIBLE FACILITY
With over 30,000 square feet of manufacturing, including CNC and Thermo Foil machines, three state-of-the-art paint spray booths and a newly expanded and renovated showroom, K-Wood is your one-stop shop for all your renovation needs.
Tight Quality Control
As a result of having our manufacturing on-site, we can monitor every detail of each project very closely ensuring only the best quality products.
Great Support
Our caring team is with you every step of the way. We are always available to take your call and help in any way we can. Building a open and trusting relationship with each customer is part of how we do business.
Contact Us
If you are a Toronto contractor and want to partner with us for custom cabinets, please contact us below.